"At the age of 15, I had a problem with ovarian cysts and unfortunately, I sought medical attention very late. I had to undergo emergency surgery, where they removed one of my ovaries and cut my fallopian tube.
The doctor told me that I wouldn't be able to become a mother, and it was a very difficult thing to hear. I met my partner, told him what had happened, and he said that we would find a way to become parents, one way or another, but it was very challenging.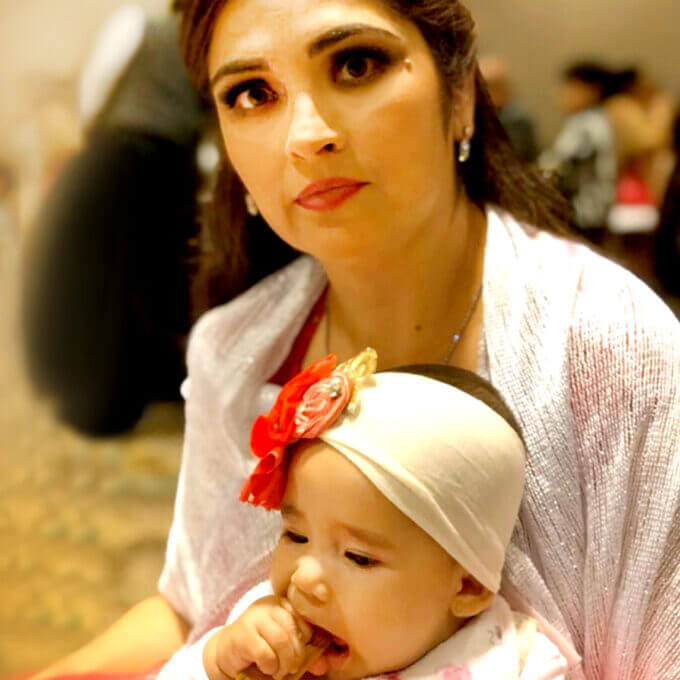 Going through social pressure, being asked about children, and knowing that I was the one with the problem... In 2005, I made my first attempt, where they transferred two embryos, but it didn't work out. We searched for information, and clinics, and attended expos... until I found the Institute in 2016.
I was already 41 years old, but they told me that it was still possible. We tried in April 2017 and I got pregnant with three babies, but unfortunately lost them at five months.
It's hard to get your hopes up and reach that moment and then lose it, but we kept fighting. We didn't succeed on the second attempt either. Then, we made a third attempt and finally succeeded... but we didn't want to say anything, we didn't publish it.
"Ovarian cysts were not an impediment"
During my pregnancy, at four months, I had a small bleed but it was mild, other than that, everything went quite well. On July 1, 2019, my daughter was born. That day we were calm, I knew everything would be fine. The C-section was not complicated, but we were very emotional.
When I heard her crying, I felt so happy, it was beautiful to experience that moment with my husband, feel her, and finally see her. Since I was 15 years old, I had resigned myself to the fact that I wouldn't be a mother, but everything fell into place.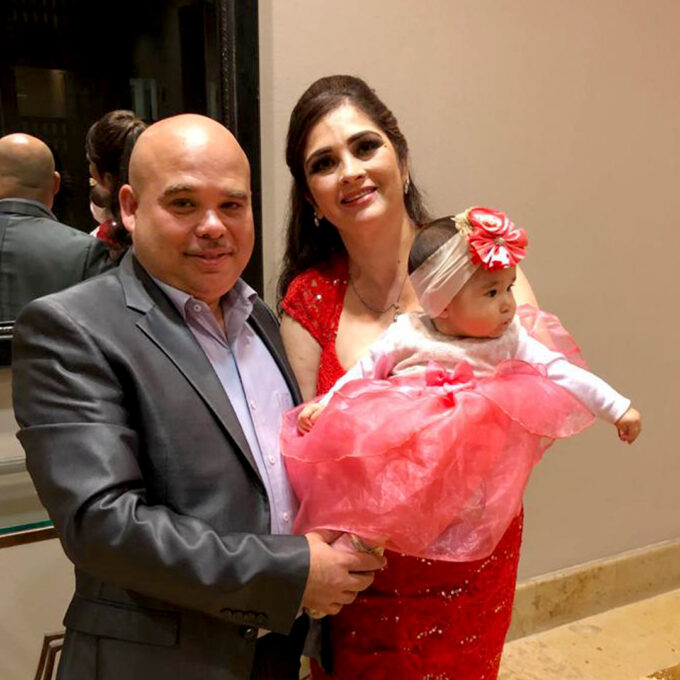 Now that I have her with me, I feel so fortunate, I can be with her all the time. I had the opportunity to stop working, maybe 10 years ago I couldn't have done it, but now I can be with my daughter, and I can afford that luxury.
Don't give up and don't feel like less of a woman, because this is something that many of us go through, we face all sorts of things, and we must do the impossible to achieve it.
Don't despair, keep fighting, and believe that miracles do happen."