Can women mix their personal, work and family life?
Anyone would say it's a challenge, however, not everyone would take it, because even though sometimes the obstacles are the biggest, there are women who don't give up.
Who do not give up their plans. Their profession. Nor their desire to be mothers.
Women have raised their voices over the years, not only to demand equal rights with men, but also to demand respect for their choices, their chosen role in society, and the path they take to achieve their dreams.
Today, women not only have their own bank accounts, hold public office, receive vocational training, play sports and have endless job opportunities, but also demystify the role society once imposed on them, casting aside false beliefs.
False beliefs were long ago a series of 'steps to follow', dictated by society, where women had to be and think in a certain way, and which were born just at the moment when someone believed that freedom was not a right, but although there are still things to be changed and adjusted, they do not give up.
They face many situations, and they evolve. Not to adapt to changes, but to create changes where their freedom is not left behind.
In Mexico, more than 7 million women are mothers and workers; thousands face problems having babies and resort to alternatives to achieve it, and many others dream of becoming mothers at the ideal time . And the best part is that none of them give up.
None of them give up. None of them stop looking.
And that has meant that in addition to their rights, they now have all the tools to plan their lives, to choose a role and have complete freedom for everything, even to become mothers.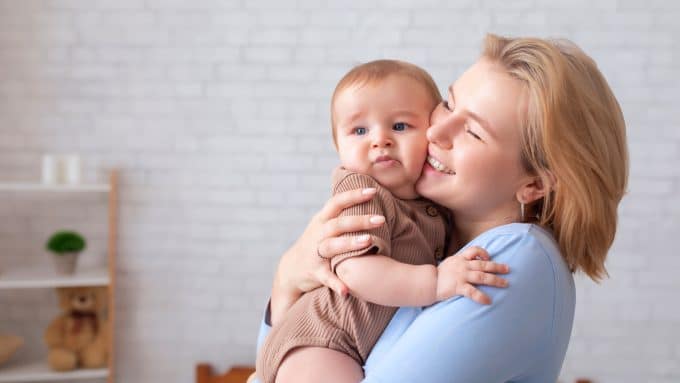 Assisted reproductive technologies were designed so that women do not give up, so that they can trust in their freedom, and so that the dream of becoming a mother is not a conflict between their personal, work and family life, providing them with treatments that beat the biological clock, allowing them to plan their motherhood with peace of mind.
And helping them to conceive even in any fertility difficulties they may experience.
Ingenes carries out egg preservation, a process to extract eggs before a woman is 35 years old, in order to preserve them in their best quality and favour fertilization, when they are thinking of having a baby.
In addition to In Vitro Fertilization treatments, which facilitate the fertilization of eggs in a laboratory so that once the embryos are formed, they are transferred to the uterus. We have also perfected these treatments in order to provide even more opportunities for women to experience motherhood, offering from 1 to 4 cycles to achieve pregnancy and become mothers.
Women's decisions are in their own hands, not in the hands of others.
And their struggle has had an impact in many areas, in every part of the world. It has raised awareness, and allowed freedom to be expressed.
Women should be recognised, and the women who choose to be mothers should be recognised as well.
Because they are not afraid of obstacles, and put aside pretexts, criticism and what others may think in order to follow their dreams.
Because they do not resign.
And because they mix their personal, work and family life knowing that it is not easy but they are women, and whatever they set their minds to, they will achieve.