On February 28th, 2022, Ingenes opened its doors in Cancun, offering assisted reproduction and advanced genetics services to couples and patients in the Mexican Caribbean region.
Since its opening, Ingenes Cancun has stood out for its highly trained team of doctors and specialists, as well as its state-of-the-art facilities and advanced technology.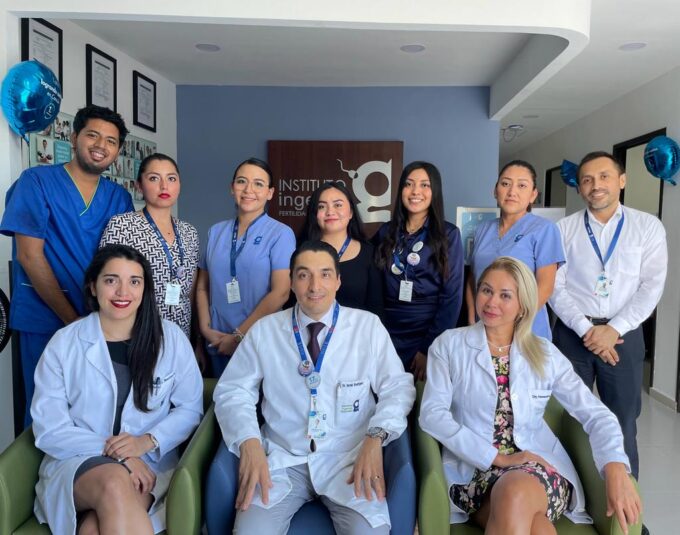 Ingenes Cancun, a barrier-breaking team
Dr. Israel Rodriguez Trejo has served as the leader of the branch. From the beginning, he has built invaluable work alongside the entire medical and administrative team.
"I have been involved not only in the medical aspect but also in the human aspect, continuous education, and business. For me, the institute has been an inspiration to know how to do things and improve in all aspects; to see patients getting pregnant and having their babies."

Dr. Israel Rodriguez Trejo, leader of Ingenes Cancun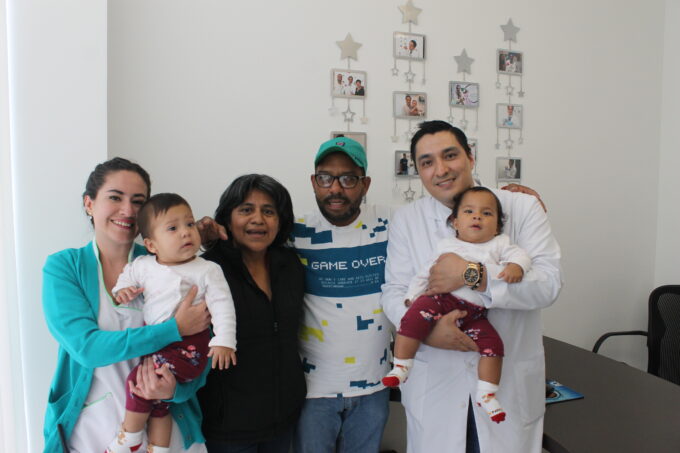 An International Branch
With a focus on personalized care and a commitment to excellence, the Ingenes Cancun team has helped numerous couples to fulfill their dreams - even on an international scale.
"We have patients from all over the world, from Switzerland, Canada, the United States, Brazil, Guatemala, Spain, and Peru, among others.

Dr. Israel Rodriguez Trejo, leader of Ingenes Cancun
Cancun is the Mexican destination with the greatest number of daily flights, and a large number of the people who arrive in this city are part of the wave of medical tourism, which places Mexico as the second country in the world that receives this type of visitor.
Medical tourism is a global phenomenon that consists of traveling to another city or country to receive some type of treatment or medical care, such as In Vitro Fertilization and other Assisted Reproduction procedures.
Because of this, the Ingenes Cancun branch and the team inside, are constantly updating and improving their processes and medical practices, as well as the patient care and emotional support that is necessary for Assisted Reproduction treatments:
"We have constant feedback and improvement sessions so that each person on the team can align their efforts toward the same goal: that each patient not only fulfills their dream of having a baby but that they have the best experience and the best treatment throughout their entire process."

Dr. Israel Rodriguez Trejo, leader of Ingenes Cancun
ingenes-cancun-building-families-on-the-mayan-coast-ingenes-cancun-counter
The Ingenes Cancun Family
The Cancun branch has also stood out for its commitment to its team and each of its collaborators, providing them with constant education and training, as well as recreational and social spaces that are fundamental for the integration of all team members.
"We constantly have different types of team gatherings that serve to work on communication, also brainstorming, birthday celebrations, and team meetings beyond medical issues; this has served not only to unite us as a team in a personal way but to be aligned and familiar with the different needs of patients, which each collaborator detects from his or her area of expertise.
ingenes-cancun-building-families-on-the-mayan-coast-dr-Israel-Rodriguez-with-IVF-twins
It's like a clock with gears that we try to grease with each passing day. Because we spend a lot of time together and we are a friendly team that seeks to improve values. We know all kinds of experience bring us learnings so that patients trust us and trust our ability to make their dreams come true."
Building families worldwide is a great satisfaction
With a clear vision and a focus on innovation and excellence, Ingenes Cancun will continue to be a leader in the field of reproductive medicine in Mexico and beyond.
"Receiving photos from someone on the other side of the world telling me their baby has been born is the most satisfying thing in the world. Language is not a barrier, because science and love are universal languages. That is how many new little stars now light up thousands of homes around the world".
What is the secret to Ingenes Cancun's success? Dr. Israel sums it up perfectly: "We don't see patients as if they were numbers. We know each one, each story, each family, and specific dream they wish to achieve".
We have the success of being internationally recognized but this is not only because of the large number of patients we receive from all over the world. It is helpless when as a doctor you don't even know their names, but you must also talk to them, establish a bond, really know them and then, with that information, analyze in depth each person, each couple, only then you can know what to do, what path to follow to find the best solution to their case".
ingenes-cancun-building-families-on-the-mayan-coast-ingenes-family-with-dr-israel-rRodriguez-and-ivf-baby
On this anniversary of the Cancun branch of Ingenes, we celebrate their success and commitment to personalized care, innovation, and excellence. We hope that Ingenes Cancun continues to be a role model in the field of reproductive medicine, helping to fulfill the dreams of many more couples in the years to come.
Is Cancun your nearest branch? Come and meet us!
Your dream of becoming a mother is possible and you can make it come true very soon, you just have to take the first step by entering here and telling us more about yourself and the particular path you have taken in the search for your baby.
At Ingenes Cancun we have a wide variety of treatments that will suit your needs and diagnosis, from In Vitro Fertilization and Artificial Insemination, to genetic analysis and Maternal-Fetal Medicine.
Find the Ingenes Cancun branch here:
Opening Hours
Monday to Friday 8:00 AM - 4:00 PM
Saturdays 8:00 AM - 3:00 PM
Address
Avenida Nichupté No. 22, local 10, supermanzana 19, C. P. 77505, Quintana Roo, Cancún.
Phone
(99) 8478 5410