On 1 June 2021, our Institute welcomed its new Ingenes Mazatlán branch in the port of the same name, which is the second most populated city in the state of Sinaloa. In addition, its proximity to the states of Durango, Nayarit and Chihuahua, made it possible for more patients who yearn to fulfil their dream of having a baby to start their journey.
Since its opening, the Dr. Miguel Enrique Garza Flores heads the medical team. Dr. Garza is originally from Tampico, Tamaulipas, where he studied medicine and later specialised in gynaecology in Mexico City and reproductive biology in Monterrey, Nuevo León. Since the beginning of 2017, he joined the Institute's team at the Ingenes Monterrey branch, until he moved to Mazatlán to head this branch.
"I have been present in Mazatlán since we were handed over this empty premises, with nothing. It was a tough and challenging process, but the result is these excellent facilities that we have today, which meet all the protocols. I think this makes me love this branch even more".
A team with a mission to make dreams come true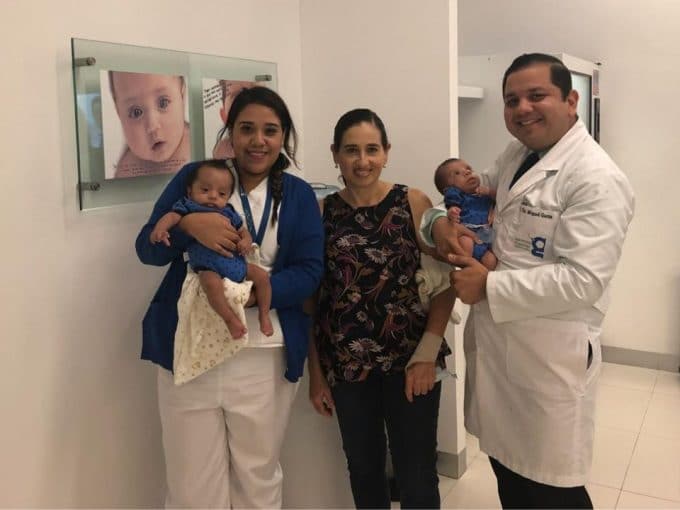 For Dr. Garza, having a team of highly trained professionals is fundamental to obtain the expected results:
"We are a team of people who close ranks. I am fortunate and blessed to say that they are excellent human beings, and I always try to listen to them and understand their needs. That is the most important thing and it is key for us to be able to have a great performance, that we always support each other to help our patients achieve their dream of having a baby at home.
The team is completed by Dr. Ángel Astorga , naval doctor and Reproductive Biologist; Daniela Rosales and Alejandra Medina, nurses and Ingenes consultants, who are the doctors' right hand; Alejandra Reyes and Marisa Castro, PBB (Planeando tu Bebé) sales executives and Cindy Tapia, admissions executive.
"We work to always offer the best care and quality to our patients. We strive to provide the education that reproductive medicine deserves and guide them towards the best option, the Assisted Reproduction treatment that will give them the best results and produce the least possible wear and tear," explains Dr. Garza.
Teaming up with the patient is more than a commitment for Dr. Garza, and the birth of his little girl made it all the more personal.
"My daughter Mariana is my greatest inspiration, her birth helped me to understand the situation of our patients. She is the one who motivates me to fight with them so that they can have this transformative experience and live something that is simply inexplicable.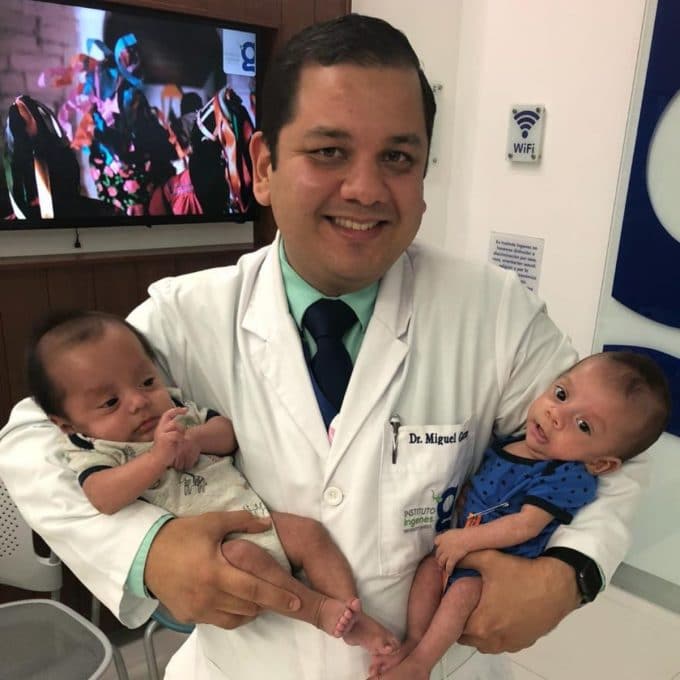 Ingenes Mazatlan, transforming lives with the help of science
The entire Ingenes Mazatlan team is ready to welcome people who require the help of Assisted Reproduction, accompanying them throughout the process until they have their baby at home.
"Thank you to this team in Mazatlán for the support and for always being focused on the goal of helping our patients to have their babies. I can never stop thanking you for this effort, and I hope that for many years to come we can continue to transform lives," she concluded.
Come to Ingenes Mazatlan and get your baby
Address: Av. Reforma 2007-B, Piso 10, Local 10-A, Col. Flamingos, 82149, Mazatlán, Sinaloa, Mexico.
Telephone: (669) 4780 900
Opening hours: Monday to Saturday from 08:00 to 16:00 h.