On October 18th, 2021, the capital of Baja California welcomes with open arms the Ingenes Institute for Bringing Stars Down from the Sky.
Ingenes Mexicali is the branch that brings us closer to the border of Mexico with the United States and allows thousands of patients to start their Assisted Reproduction treatment without having to travel hours to other places.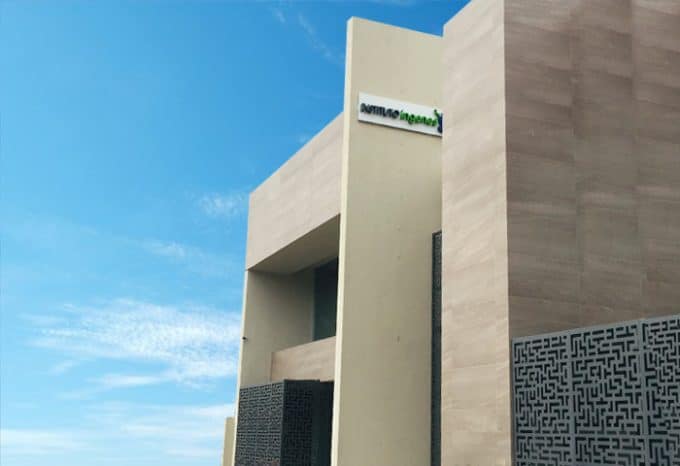 A team with synergy and a pleasant place for anyone who visits it.
Ingenes Mexicali team is characterized by having a small but very united team with the same objective: to provide the best care to our patients.
Along with the branch's medical director, Dr. Maria Teresa Haro, all members of the medical team, consultants, andrology, and administration at the Mexicali branch is focused on transforming the lives of the people who visit them.
"I identify very much with the concept of transforming lives, and if it was something that that could bring them a little bit of happiness, it was something I wanted to do"

said Dr. Haro.
Ingenes Mexicali transforms the lives of a whole family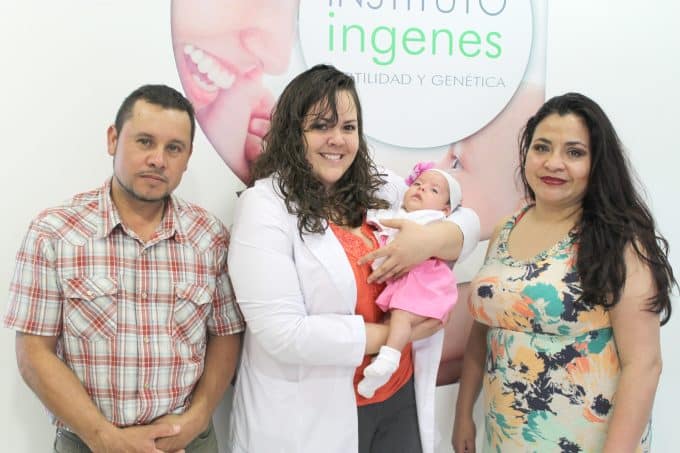 "You don't just give happiness to a couple or a woman, but to their whole family. When they bring me the newborn baby, the mom, the grandmother, the mother-in-law, the aunts and uncles come and you realize that you actually gave hope to many more people."

Dr. Haro
For Dr. Haro, what drives her most to enjoy her work and continue to give her best is the fact that she is making a difference in the lives of entire families.
Mexicali is a dream come true
The Mexicali branch was a project of which it was not known whether it would be successful or not. However, the entire team decided to believe, especially its medical leader.
"I believed in Mexicali and all that it could be. And when we had our first positive beta it was seeing that creation. I thought: here it is, it's happening. Changing lives now in a new city is very rewarding."

Dr. Haro
Ingenes Mexicali, helps you to start your fertility treatment.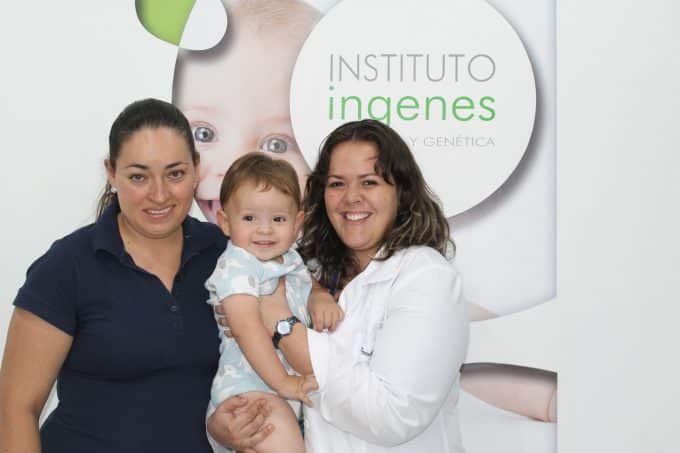 The entire Ingenes Mexicali team is ready to welcome anyone who requires Assisted Reproduction treatments, accompanying them throughout the process from their first consultation to evaluate their reproductive health and achieve that they have their baby at home.
Come to Ingenes Mexicali and have your baby!
Álvaro Obregón st #1257, Piso 1, Col. Segunda Sección, C.P. 21100, Mexicali, Baja California, México.
Phone number
(686) 500 0100
Hours of operation:
Monday to Friday from 08:00 to 16:00 hrs.
Saturdays from 8:00 to 15:00 hrs.