In Vitro Fertilization has become the most effective Assisted Reproduction treatment to achieve a baby, thanks to the fact that it offers higher success rates than other treatments.
This type of alternative is effective not only for fertility problems, but also for couples of women and single women to experience their motherhood.
In Vitro Fertilization, what is it?
In Vitro Fertilization is a treatment that has been carried out since the 70s, and has been perfected over the years, thanks to the advancement of science and technology.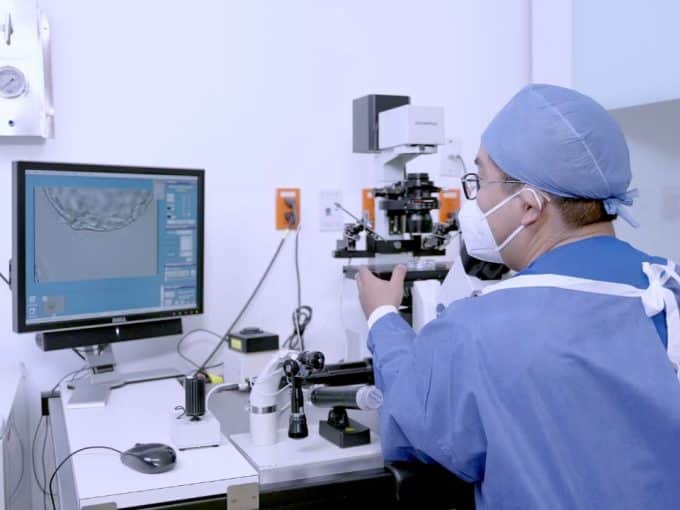 It is a highly complex Assisted Reproduction treatment, due to the series of procedures used to improve fertility, obtaining the union of the egg and the sperm in a laboratory.
Who is In Vitro Fertilization recommended for?
Its implementation is ideal for people who have impediments to have a baby, for example:
Blockage of the fallopian tubes
Advanced maternal age (35 years or older)
And as we mentioned before, In Vitro Fertilization has become an effective alternative for couples of women and single women to have a baby that is 100% their own.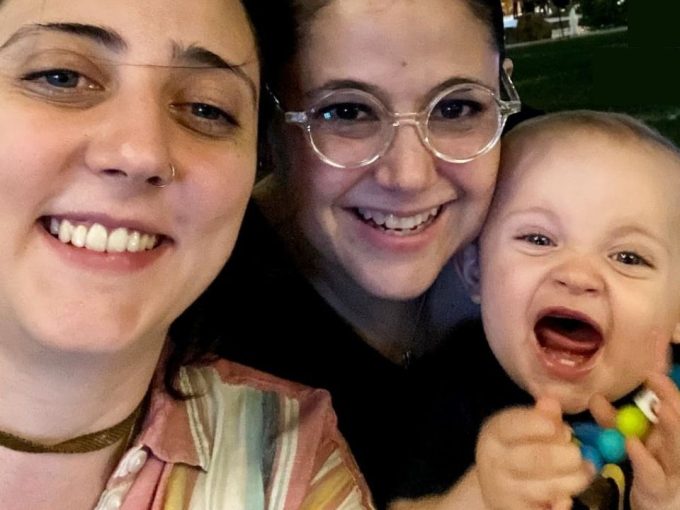 You may be interested in the following article: ROPA method in Mexico for same-sex couples to become biological mothers
How do you know if you have a problem having a baby?
"If you are under 35 years old, you have tried to have a baby for 12 months or more and you have not succeeded, you need the help of an Assisted Reproduction treatment. As well as if you are over 35 years of age and have tried for 6 months or more, which is established by the World Health Organization. And a good diagnosis is the first step to know if you are a candidate for In Vitro Fertilization".

Explains Dr. Érika Salinas, Human Reproduction Biologist at Ingenes Querétaro.
5 pasos de la Fecundación In Vitro (FIV)
In vitro fertilization requires the constant follow-up and monitoring of an expert in Assisted Reproduction, to avoid risks and complications throughout the process, which consists of 5 steps to be carried out:
1. Ovarian stimulation
A woman releases one egg per month, therefore, in this step the administration of medications is necessary, which will serve to stimulate the ovaries and cause them to release several eggs, in order to go to the second step.
2. Egg retrieval
In this step, the egg retrieval occurs, using an adapted ultrasound with an attachment, which sucks the follicles to obtain mature eggs.
The ideal is to obtain between 10 and 20 ovules to carry out the treatment and have a greater probability of success.
At this point it is important to mention that, if you do not obtain a sufficient number of eggs, or if they are not of sufficient quality, it is very likely that your fertility specialist will not continue with the next step, since doing it this way could compromise the success of your treatment.
If this happens, you and your specialist will review what happened in the previous steps and start a new stimulation protocol to retrieve more and better eggs in a following menstrual cycle.
3. Fertilization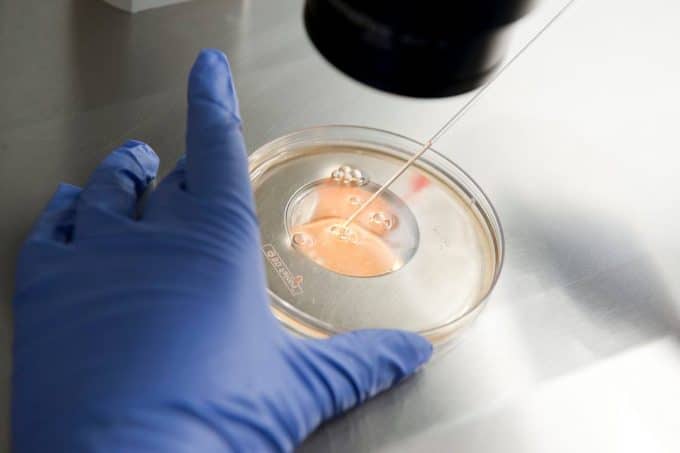 Here the semen sample, either from the partner or from a donor, is subjected to a technique called: sperm capacitation, which works to increase the fertility potential of the sperm.
Once this technique has been carried out, the best spermatozoa are placed together with the best quality ovules in a laboratory dish, to give way to fertilization, and thus form the embryos.
4. Embryo culture
Once the embryos are formed, they will be placed and kept in special incubators, and are constantly monitored to analyze that they grow and develop properly.
After this, fertility expert select the best embryos so that they can be transferred to the uterus.
5. Embryo transfer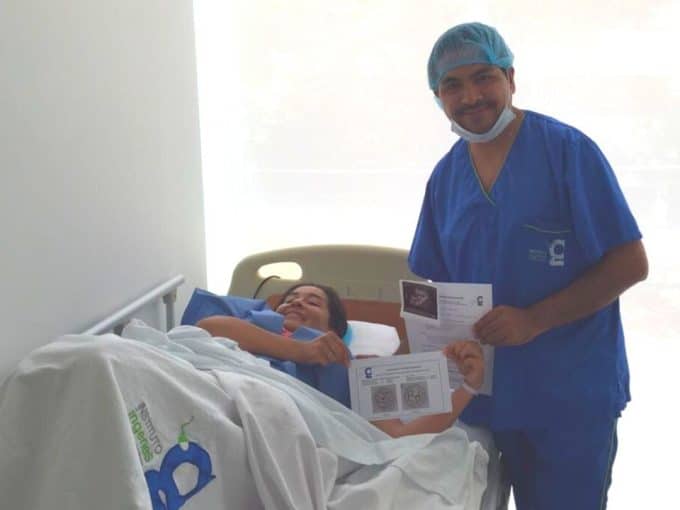 The ideal embryos are placed inside the woman's uterus through a catheter, a painless process that requires advanced selection techniques to avoid multiple pregnancies.
It is worth mentioning that the uterus and the woman's body must also be prepared and be in optimal conditions to receive the embryos. Once this step is completed, the patient must wait between 9 and 11 days to perform a pregnancy test.
Now yes, let's talk about the secret to a successful IVF
Below, we give you some keys that can help you guarantee the result you expect, if you are considering resorting to the IVF technique.
The preparation of your body is vital to carry out this type of procedure, therefore, it must be in the best conditions, both physically and mentally and emotionally, carrying out an adequate and specific treatment according to your particular case, indicated by a specialist.
Your lifestyle and complete reproductive health must be evaluated to prevent risks of inadequate stimulation.
The laboratory where your process is carried out must have all the necessary technology, and must be certified by international organizations such as Latin American Network of Assisted Reproduction (REDLARA by its acronym in Spanish), to reduce even the smallest error.
Constant monitoring by a fertility experts is essential throughout the process, from ovarian stimulation to achieving pregnancy.
Once the embryo transfer is done and the pregnancy is achieved, a follow-up with specialists in the Maternal-Fetal area is required to monitor the correct development of the future baby and also your health status.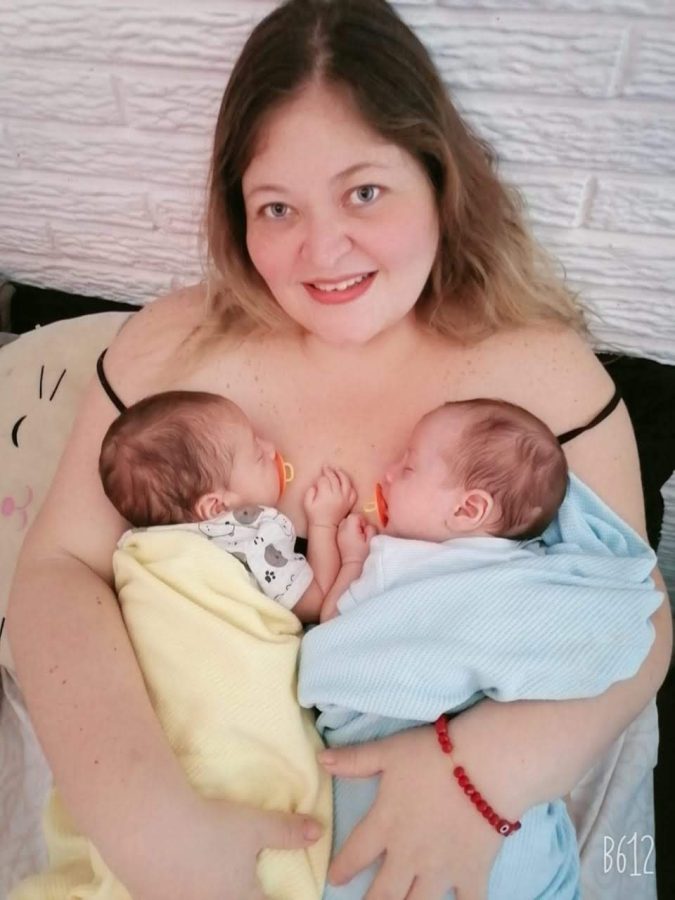 You may be interested in knowing Cisne and how she have their 2 babies with IVF
Up to 96% success with 4 IVF cycles at Ingenes
At Ingenes we have perfected the In Vitro Fertilization technique through our Multicycle Programs, with which we offer up to 4 different IVF cycles to guarantee up to a 96% chance of achieving a baby at home.
In addition, we are so sure of the ability of our fertility specialists and the technology used in our IVF laboratory, that we offer the option of being able to access a 100% refund coverage in case of not being able to do so.
Do you want to start the path that will take you to your baby? Just click on the image below and you can start planning life with your baby just as you imagine it.