Ingenes is the Assisted Reproduction Institute leader in Latin America, due to the fact that it has the highest success rate, with more than 50,000 babies born.
There is more than one reason why Ingenes is the best option to have your baby, but without a doubt, the most important one is that we are committed and determined to help you become a mom.
The main reasons
We have more than 15 years of experience and we have found the solution to what seems impossible.
1. Industry Leading ↗️
Our rate of newborns via In Vitro Fertilization with eggs from our own donation bank is 10% higher than other clinics in the States and 78% higher than the average of clinics certified by the LARA Network and our rate of IVF with egg donation is 58% higher than the average in Latin America.
2. Our facilities are designed for your comfort and success 🏨
We have the best equipment to provide you with the attention you deserve. Offices, rooms and waiting rooms that guarantee the greatest comfort to each of our patients.
3. We guarantee a truly effective Evaluation Program
Whoever visits us gets an accurate, concise and reliable diagnosis of what is preventing them from getting pregnant. They also get personalized treatment from the first appointment with our experts in Assisted Reproduction.
4. The best fertility and genetics experience 👨‍⚕️👩‍⚕️
We train the best experts in Assisted Reproduction in our institute and we develop research programs and dissemination of knowledge in the area of fertility and genetics, which place us at the forefront internationally.
5. Our certifications 👨‍🎓
We are certified by the International Committee for Monitoring Assisted Reproductive Technologies (ICMART) because without a doubt we offer you the best technology for your family planning treatment. We are also certified with the "Gold Seal" by the Latin American Assisted Reproduction Network (LARA Network), thanks to our leadership in scientific and technological innovation within the infertility treatment sector.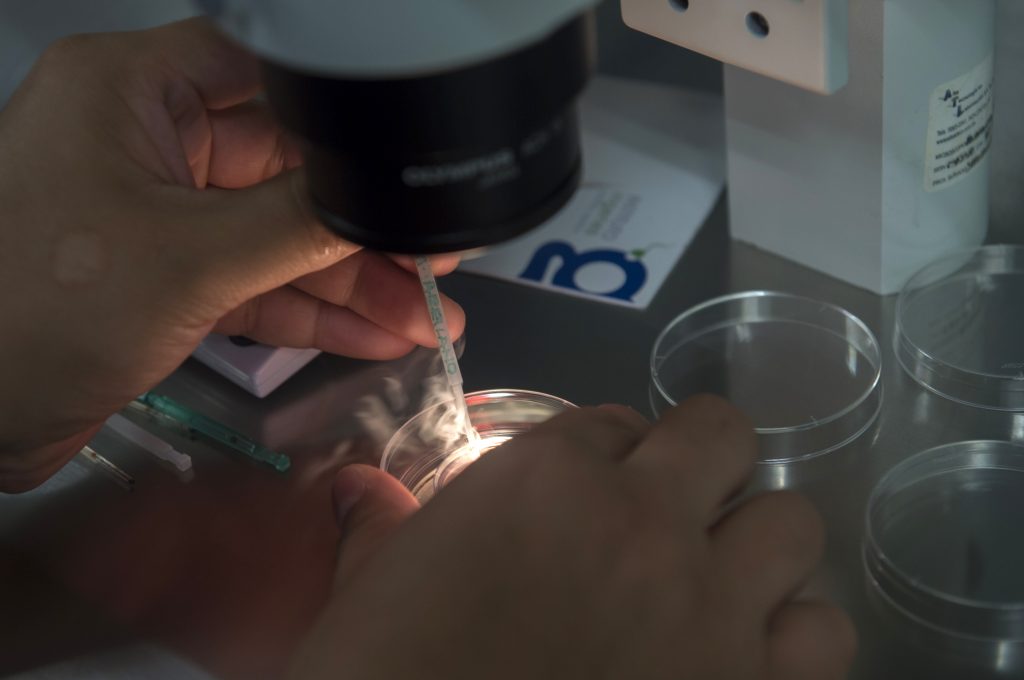 Your dream... in the best hands 🙌
Each member of our team is carefully selected to provide you with great results. Our multidisciplinary team of specialists in Human Reproduction, such as biologists, embryologists, andrologists, nurses, geneticists, etc., is in charge of carrying out the necessary tests to analyze each case and choose the best treatment for each patient from the first appointment.
In addition, at Ingenes Institute we continue to do research and train experts to develop programs that solve current fertility problems.
Guarantees and results 👍
Having Your Star at Home perhaps has already been a long way, one of many attempts, and that's the main reason for structuring our programs, because we understand what it takes, and we will do everything possible to guarantee the result you expect.
At Ingenes, one In Vitro Fertilization treatment could include many embryo transfers depending on the good quality embryos we could save for you, increasing the chances of achieving a pregnancy.
Our multiclycle programs Your Star at Home offer you up to 4 chances to achieve your pregnancy🤰 which guarantees to avoid or reduce emotional and economic wear to have your baby, but not only that, we also have a guarantee where we give you your money back if your baby is not at home at the end of your treatment.
The first step is always very important, consider all your options and alternatives and know every detail about the road you choose to obtain the best result.
Some dreams have a long road ahead, but at Ingenes that road is an adventure, becoming a parent is more than a huge decision, let us help you to achieve it.
Come to Ingenes to discover together the best solution to have your baby 👶